Jawahar RKVY-RAFTAAR-ABI PROGRAM: Invites application for Pre-seed Stage Program PRERNA 5.0 and Seed Stage Program SAAKAR 5.0.
http://jawaharr-abi.com/wp-content/uploads/2021/09/SAAKAR-2.0_2.jpg
About the JAWAHAR-R-ABI
Agri- business incubator is a unit that helps budding and startup Agro-based entrepreneurs  to develop by providing services such as management training, office space, mentoring etc.  JAWAHAR-R-ABI as business incubators Center  for Agri-Startups has been conceptualized and established under Institute of Agri-business Management, Jawaharlal Nehru Krishi Vishwa Vidyalaya, Jabalpur, Madhya Pradesh, India with aims to promote innovation-led entrepreneurship and business creation in agriculture and allied sector by skill development; capacity building and technology scale-up.
This program is financially supported by Rashtriya Krishi Vikas Yojana – Remunerative Approaches for Agriculture and Allied Sector Rejuvenation (RKVY-RAFTAAR), under Innovation and Agri-Entrepreneurship cell,  an initiative of Ministry of Agriculture & Farmers Welfare, Department of Agriculture, Cooperation and Farmers Welfare, Government of India. This scheme is structured to enable Ideation stage agri-entrepreneurs and startups with a minimum viable product (MVP) to scale up their business by networks of technical and business experts, industry, government partners, financial partners, training with the commercialization experts from agri-sector, and extensive mentor network. The Knowledge Partner of JAWAHAR R-ABI is PUSA KRISHI, Indian Agricultural Research Institute, New Delhi.
Objectives of Jawahar R-ABI
To achieve "Lab to land" by dissemination of new technology /varieties to farmers through promoting a culture of Agri-startups.
To promote innovation, entrepreneurship and business creation in agriculture and allied sector by skill development, capacity building and technology scale up;
To create employment opportunities for youth in agriculture in the rural vicinity;
To promote an integrated approach for technology acquisition, R&D, commercial technology transfer and knowledge dissemination;
To facilitate evolution of an agri-startup ecosystem by support for cost effective, value added services including technical, legal, financial, intellectual property and regulatory compliance related services to agripreneurs;
To build a vibrant agri-startup ecosystem, by establishing a network between academia, financial institutions, industries and other related institutions;
Capacity building of existing agri-incubators as R-ABIs to achieve other related objectives;
To generate/ provide innovative solution to meet local and global agriculture and business challenges, and competitiveness.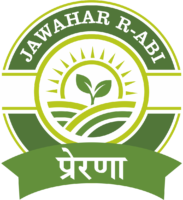 PRERNA 4.0 is the pre-seed stage Agripreneurship Orientation Program (AOP) of R-ABI, the Agribusiness Incubator of Jawaharlal Nehru Krishi Vishwa Vidyalaya Jabalpur, India under the RKVY-RAFTAAR Scheme. It is designed to promote and run an active program for students/youth for identification, creation, acceleration and translation into practice of agri business ideas suitable for new venture creation in agriculture and allied sectors. Under the PRERNA program, the selected interns will be trained during a two-month (60 Hours) Internship period to enable them to develop a Minimum Viable Product (MVP).
PRERNA (Idea to Product Prototype -Idea to assessment stage) is a Launch pad for Agri-Startups, it is an initiative of Jawahar-R-ABI powered by RKVY-RAFTAAR Scheme of Ministry of Agriculture and Farmer's Welfare, Government of India. It is a uniquely designed incubation program specifically for early-stage agri-startups, with an aim to promote innovation and entrepreneurship in the field of agribusiness and allied sectors. It is a two-phase Incubation program.:
'Proof of concept' and 'promising Ideas' would get access to the research facilities, technical experts, patent filing and extensive mentoring support. This will facilitate to develop a feasible product prototype that can be scaled up.
An Eight-Week in-house residency orientation program has been structured to help walk-through the startups in their journey of success.
Selected startups will be linked to other successful startups
Towards the end of Phase-I, the selected startups of this phase will make a presentation to an expert committee of industry experts and professionals. This committee of experts will evaluate the performance of the startups throughout the course of phase-I and shortlist startups ready for acceleration in Phase-II of the program.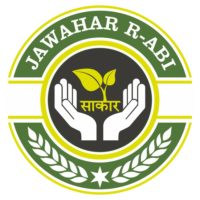 SAAKAR 4.0 is the seed stage funding Agripreneurship Incubation Program (AIP) of R-ABI, the Agribusiness Incubator (R-ABI) of Jawaharlal Nehru Krishi Vishwa Vidyalaya Jabalpur under the RKVY-RAFTAAR Scheme. In this program, Grant-in aid of maximum upto Rs. 25 lakhs will be granted to potential agri startups that have a Minimum Viable Product (MVP) based on innovative solutions / processes/products/services/business model in agriculture and allied sectors. The applicant startups should fulfill the criteria as per the Startup Definition related Notification regarding Startups issued from time to time by the Department of Industrial Policy and Promotion (DIPP), Ministry of Commerce, GoI. Such incubatees would be provided funds by the Ministry as per their genuine requirements and as per appraisal/evaluation of their business plan by the RKVY-RAFTAAR Selection & Monitoring Committee (RIC) and the decision of the RIC in this regard will be final.
SAAKAR:  Product Prototype to its Commercial Launch (Assessment to Expansion stage)
Startups will validate their products/service.
Startups will be mentored on how to commercially launch their product/service and sustain in market places.
An initial grant-in-aid of up to 5 Lacs (for prototypes) or up to Rs.25 Lacs (commercially launched) will be awarded to the start-up.
Also, the extensive Marketing & Mentoring support by industry experts will be continued, till the time start-ups get graduated from our incubator.
60 Days Orientation Program
Excellent Research Lab Facilities
Mentorship from Experts
Pre-Seed Stage Support (Rs.5.00 lakh)
Seed Stage Support (Up to 25.00 lakh)
Start Of Orientation/ Icubation Workshop